Functionality
The hinged fly screen system protects the interiors against insects and is perfectly compatible with balcony doors. The profile of the insect screen frame has a rounded, modern shape, that fits perfectly with the commonly used window frames. Additional reinforcement, mounted using snap-fits allows to fabricate larger size leaves.
Construction
Insect screen frame is made of extruded aluminum profiles, which guarantees its durability and strength. Moreover, it's connected with internal aluminum corners, which significantly stiffens entire structure. We can also choose the method of connecting profiles with corners, by clamping or with screws. A brush seal is placed around entire circumference of the frame, which provides additional sealing. In the lower part of fly screen casement is a filling plate, which comes in two sizes, and its main task is net's protecting from damage when opening.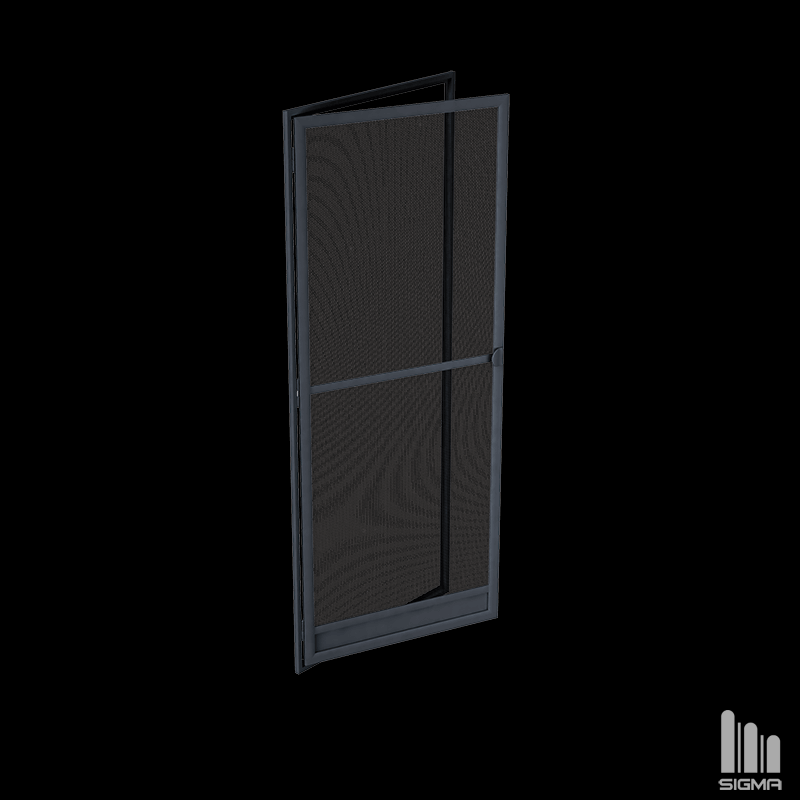 Comfort of use
Fly screen's opening casement is mounted directly to the frame, using hinges with a door closer, their simple design allows to adjust spring tension with an Allen key. The offer includes two variants of opening: ergonomic and aesthetic handle or special connecting profile, which enables closing and opening both from the inside and outside of the casement.
Utility values
MRO system is a very smart and functional solution, which can be successfully used for many years thanks to the durable construction. Used mesh is made of glass fiber, which guarantees its weather conditions resistance. It's available in two colors: gray and black.
Color palette
A large selection of colors in the standard palette enables meeting needs of the most demanding customers. Color coatings are made using the following methods
depending on the customer's request: powder coating and Dekoral.
AUTHORIZED ZONE
Please visit our customer area. Some products you can price yourself, or send a quote request for an already configured product.