Decoration of every facade
Taksya is our most popular offer. Manually or electrically controlled, with remote control or smartphone, it will meet expectations of most demanding customers. Thanks to universal design, it will perfectly fit both modern and classic forms.
– A combination of modern aesthetics with a strong structure
– Elegant and durable full cassette
– Complete cover for plating and structure in a modern linear cassette
– Strong structure of tube and arm profiles allows for outreach of 350 cm
– Fabric properties will ensure water and sunlight impermeability
– Can be mounted to wall, ceiling and recess
– 214 fabric patterns available – including 188 basic ones
Technical characteristics
Width: up to 600 cm
Outreach: up to 350 cm
Construction: powder-coated aluminum as the best protection against weather conditions (change of color to any of the RAL palette at extra cost)
Sheathing: acrylic fabric with waterproof properties, UV-impermeable, high-strength
Finishing: as an option, an additional straight finishing valance – length from 15 cm to 25 cm
Drive: manual – crank or electric
Sensors: when controlling the engine, you can use a wind sensor (retracting the awning, when the wind force is not recommended), or a shock sensor and a sun sensor (opening the awning in strong sunlight)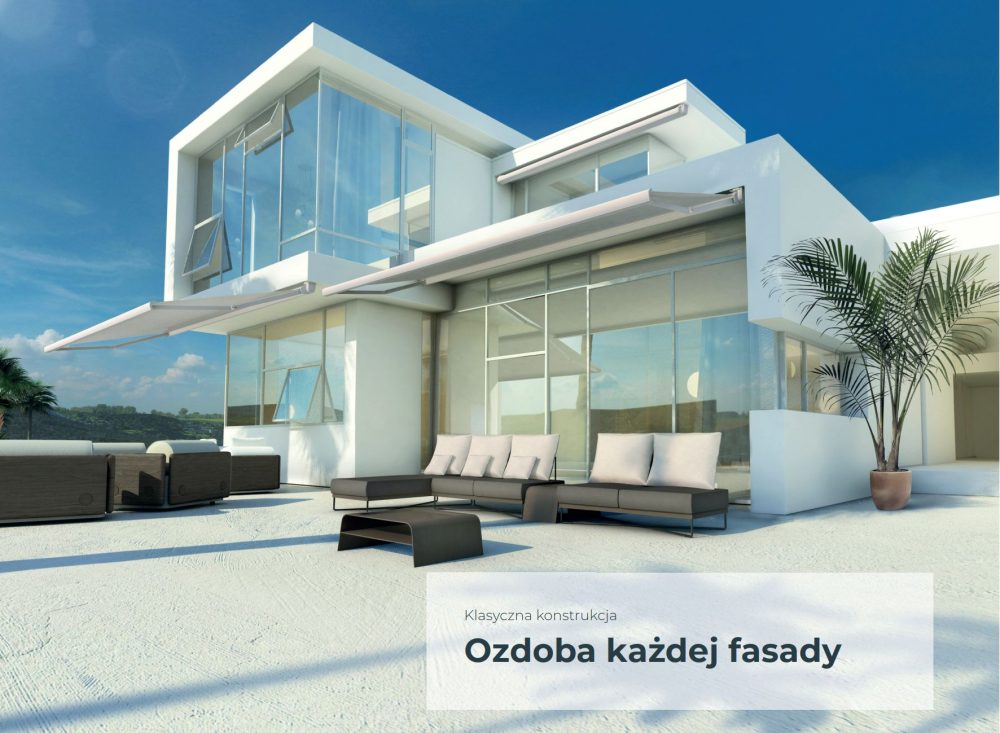 AUTHORIZED ZONE
Please visit our customer area. Some products you can price yourself, or send a quote request for an already configured product.