Decoration of every facade
Suri is a smart solution for everyone. This awning can be installed both on the terrace and on the balcony. We can choose wall or ceiling mounting. If a manual gear is used, we can mount it on any side. As standard, it comes without a cassette, but you can use the roof option. The Suri awning blind has been designed as a universal solution for all those, for whom dimensions and operation are less important. Suri just gives us a shadow.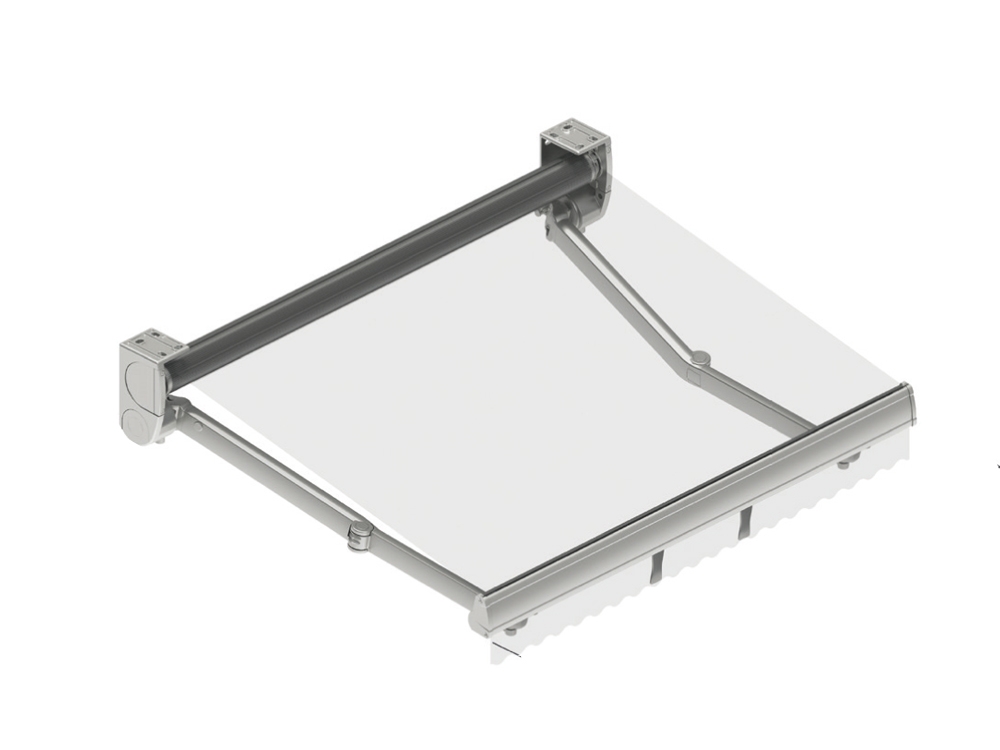 – A type of awning with a very wide range of applications, as a cover for medium and very large terraces
– Spring-loaded arms stretch the fabric well
– Possibility of additional protection when installing a protective canopy
– Properties of the fabric will ensure water and sunlight impermeable
– Can be mounted to the wall or ceiling
– 212 fabric patterns available (188 in the basic collection)
Technical characteristics
Width: up to 400 cm
Outreach: up to 250 cm
Construction: powder-coated aluminum as the best protection against weather conditions (change of color to any of the RAL palette at extra cost)
Sheathing: acrylic fabric with waterproof properties, UV-impermeable, high-strength
Finishing: as an option, an additional straight finishing valance – length from 15 cm to 25 cm
Drive: manual – crank or electric
Sensors: when controlling the engine, you can use a wind sensor (retracting the awning, when the wind force is not recommended), or a shock sensor and a sun sensor (opening the awning in strong sunlight)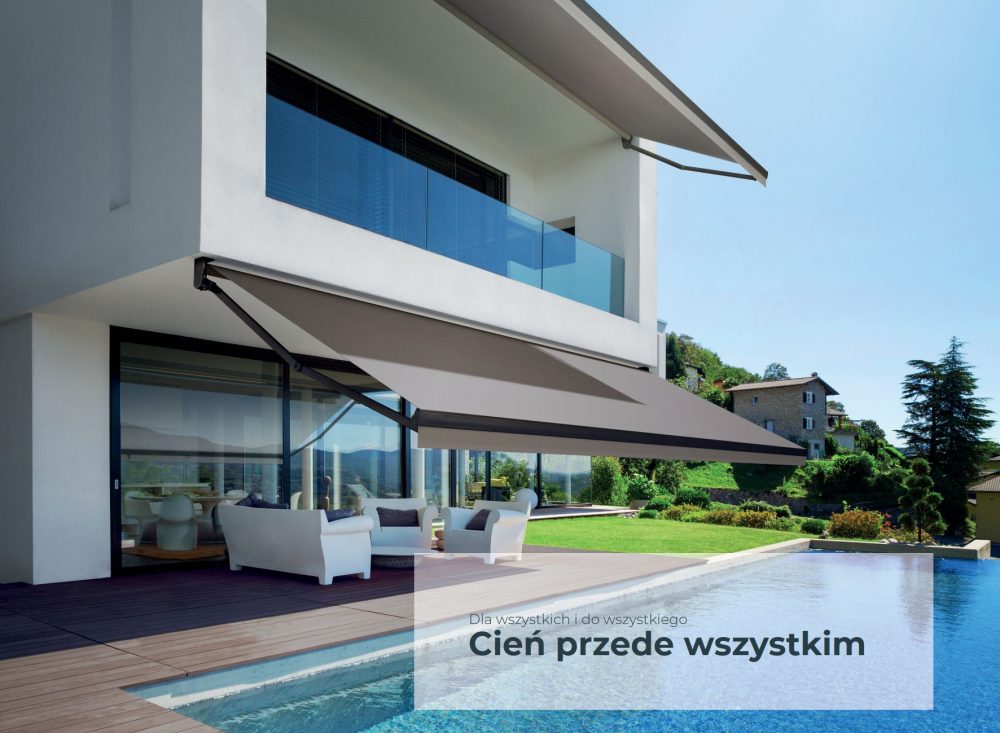 AUTHORIZED ZONE
Please visit our customer area. Some products you can price yourself, or send a quote request for an already configured product.