FASCINATA pergola is a classic and comfortable terrace enclosure, increasing usable space. Perfect for home, restaurant and hotel terraces, cafes, bars and small gastronomy.
FASCINATA sectional pergola is very universal and popular model, among products in our offer.
Construction consists of extruded aluminum supporting profiles, rolled fabric roof and canopy system, that acts as cover for material.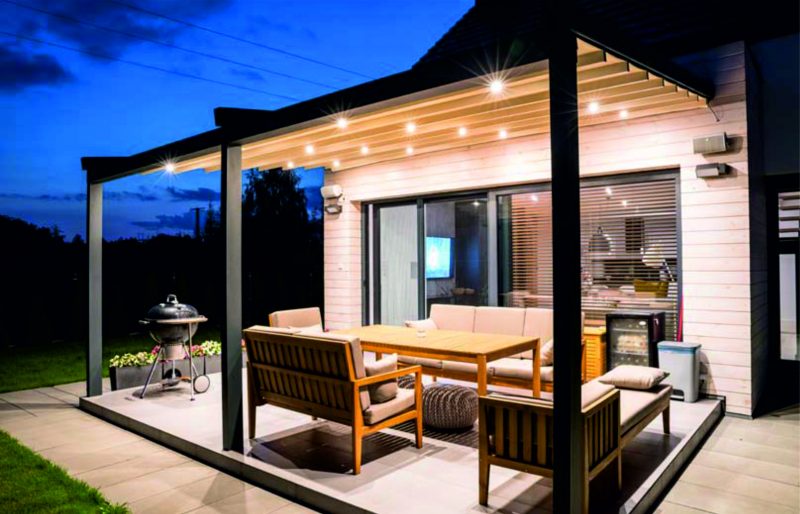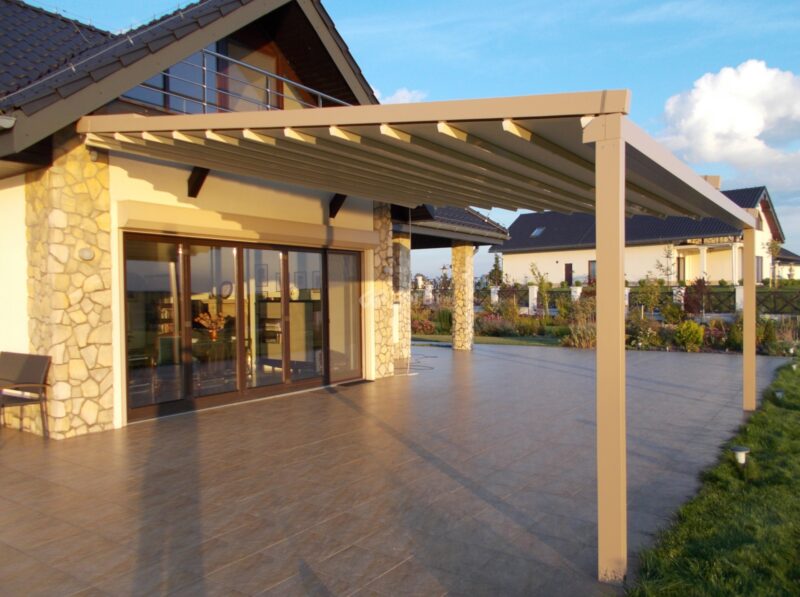 As a standard, roof is made of three-layer technical fabric Driplux, which is fully waterproof, 100% shading, resistant to heating and UV rays.
FASCINATA opening pergola with heaters, integrated lighting and sliding side glazing is a product, that protects against changing weather conditions. Free water drainage system integrated into structure will allow for comfortable use of pergola also during rain. Extremely stable structure is wind resistant up to 120 km / h.
Set of all these features makes FASCINATA pergola a perfect, fully functional product to cover any space.
– Full roof water resistance after unfolding. Drainage system makes Fascinata useful in the rain.
– Remote-controlled roof can be arranged freely depending on needs.
– Modular connection enables pergola to cover any large surface. Minimum number of supports allows free use of covered surface.
– Fascinata is resistant to temperatures and UV rays. Roof don't heat up This makes possible to spend time indoors, even on extremely hot day.
– Possibility to install side blinds – EasyZiiip roller blinds, which protect against wind, variable temperature and rain. This makes it possible to extend outdoor season.
– possible LED spotlighting will allow to freely terrace use at dusk or at night.
– Product is windproof, it works even in winds of 120 km/h.
ASK ABOUT THE PRODUCT
Are you interested or have questions about this product? Call us or send a request for a quote.
Łukasz Łuczycki – (+48) 662 926 662
e-mail: l.luczycki@sigma.sanok.pl