Compact quality
Sakho is universal patio awning, that can be mounted to the ceiling and to the wall.
Thanks to the use of additional arms and linear assembly, we are able to obtain a covering area even to 36 m². Sakho is ideal solution for both residential and public buildings. Strong aluminum construction ensure attractive appearance for a long time.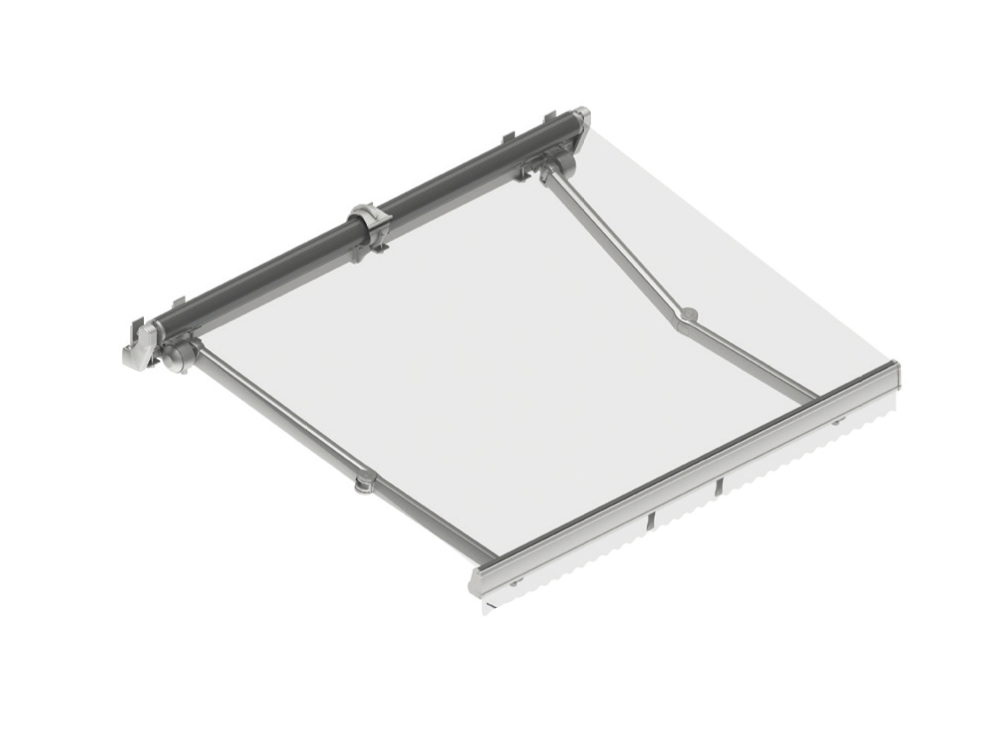 – A type of awning with a very wide range of applications, as a cover for medium and very large terraces
– Reinforced arm system allows for outreach even to 350 cm
– Fixing through mounting bar allows for assembly in several points
– Spring-loaded arms stretch the fabric well
– Possibility of additional protection when installing a protective canopy
– Properties of the fabric will ensure water and sunlight impermeable
– Can be mounted to the wall or ceiling
– 212 fabric patterns available (188 in the basic collection)
Technical characteristics
Exemplary maximum dimensions depending on the number of arms
2 arms – 5.00 width x 3.50 reach (m)
3 arms – 7.00 width x 3.50 reach (m)
4 arms – 10.00 width x 3.50 reach (m)
Construction: powder-coated aluminum as the best protection against weather conditions (change of color to any of the RAL palette at extra cost)
Sheathing: acrylic fabric with waterproof properties, UV-impermeable, high-strength
Finishing: as an option, an additional finishing valance, straight from 15 cm to 25 cm
Drive: crank winding with gear, adjustable crank length or possibility of mounting motor to control a switch or remote control
Sensors: to controlling motor, you can use a wind sensor (retracting awning, when the wind force isn't appropriated), a shock sensor and a sun sensor (opening awning in strong sunlight)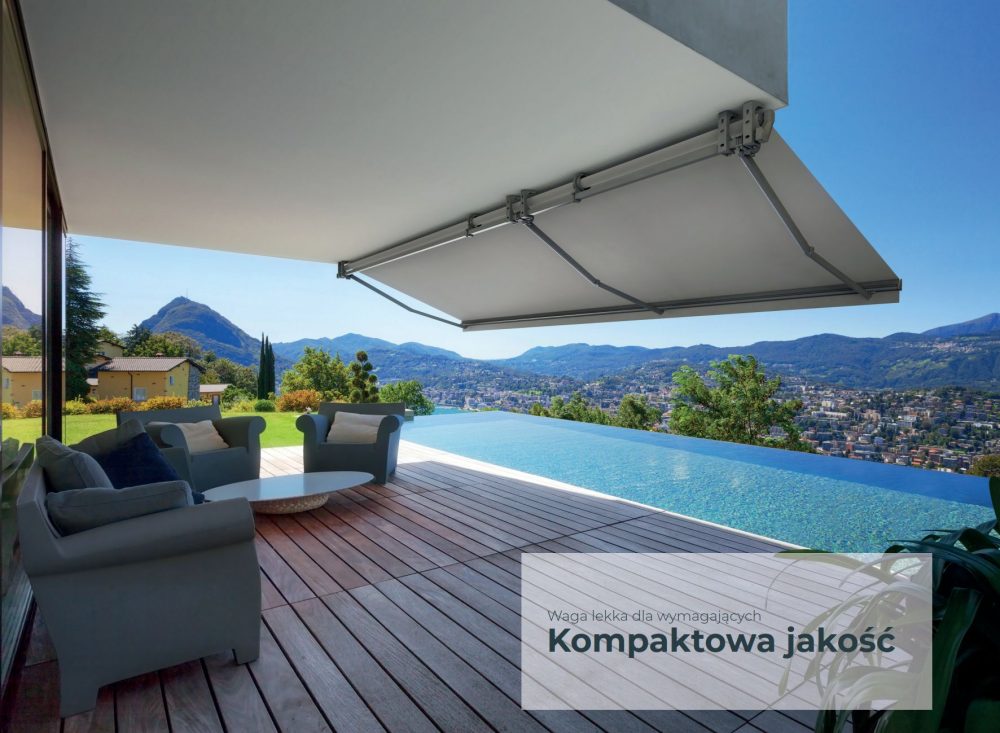 Authorized zone
Please visit our customer area. Some products you can price yourself, or send a quote request for an already configured product.