Pergola Fun is an effective manually controlled terrace roofing. A light roof in a wave pattern is not only an effective protection against the sun, but also an interesting decorative accent, that will emphasize the character of the place. Pergola Fun is an excellent proposition for people, who are looking for a compromise between functionality and price.
Roof structure gives the visual impression of lightness, but thanks to the use of solid aluminum profiles it is very stable. The roof can be made of screen, acrylic or technical fabric.
A simplified drainage system lets outflow directly from the roof to one side.
Manual control with a rope does not require the use of greater force. Thanks to the block system used, it is surprisingly easy.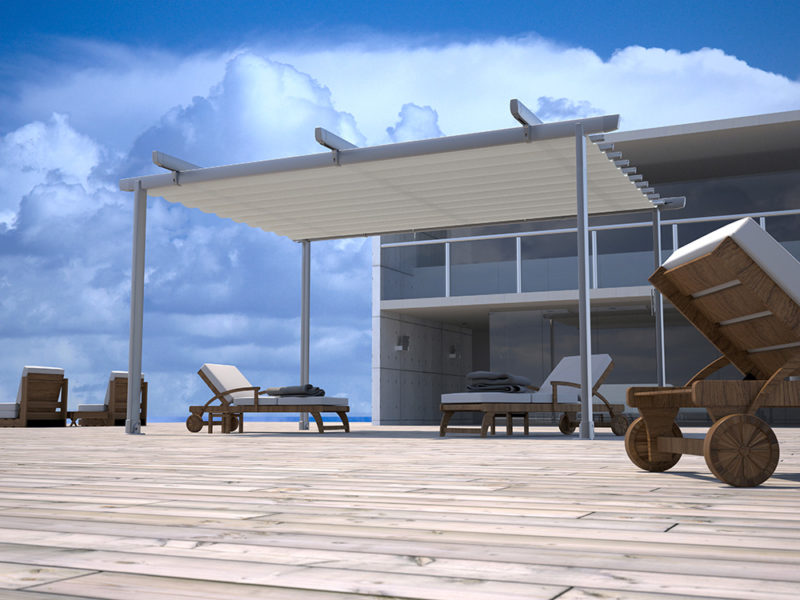 Technical characteristics
Width: up to 500 cm
Outreach: up to 500 cm
Construction: powder coated aluminum as the best protection against weather conditions
for an extra charge, color change to any of the RAL palette
Cover: acrylic fabric with water-repellent properties, UV-impermeable, high-strength
or SOLAR waterproof fabric
Drive: manual – with a string
Special features
– Type of pergola with a very wide range of applications as a cover for medium and very large terraces
– Properties of the fabric will ensure, that water and sunlight are not passed through
– Can be mounted between walls, to the ceiling or the existing structure
– Available 212 fabric patterns from the DICKSON Collection (188 in the basic collection) or 6 colors from the SERGE SOLAR collection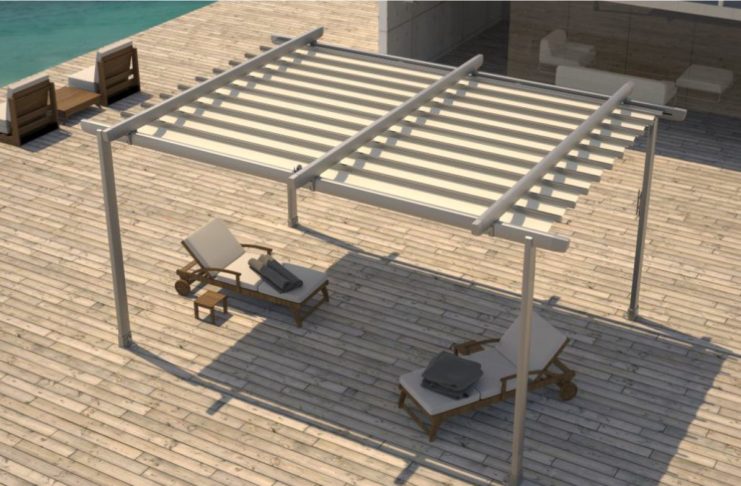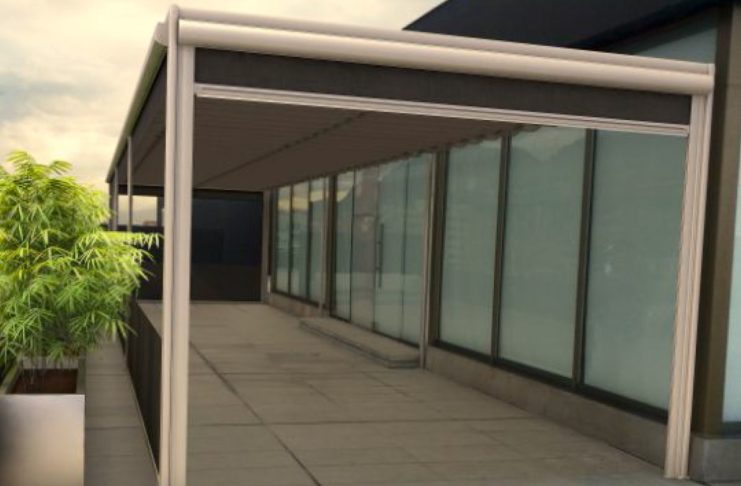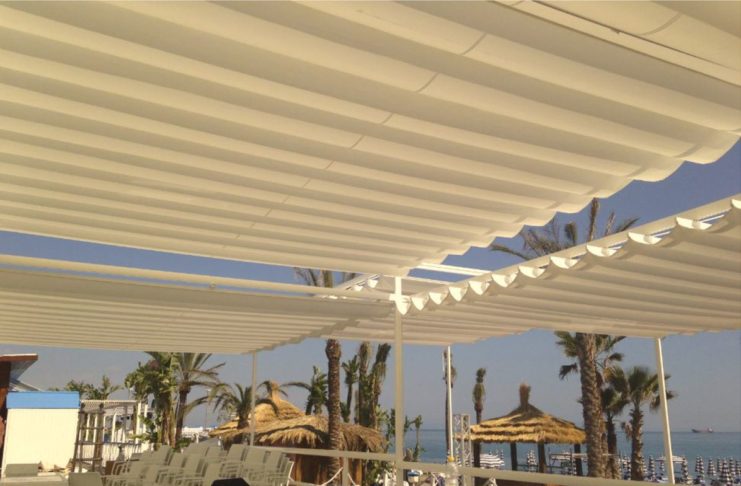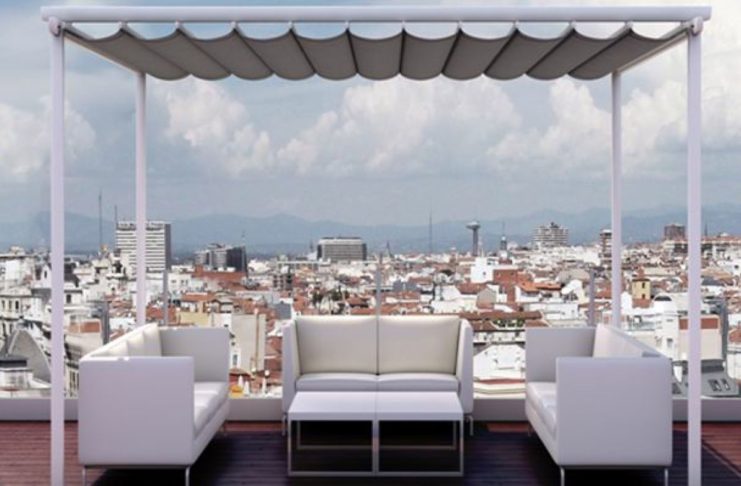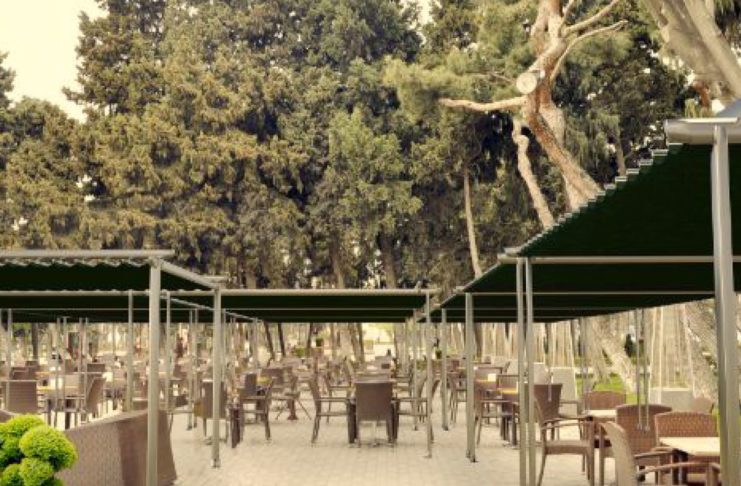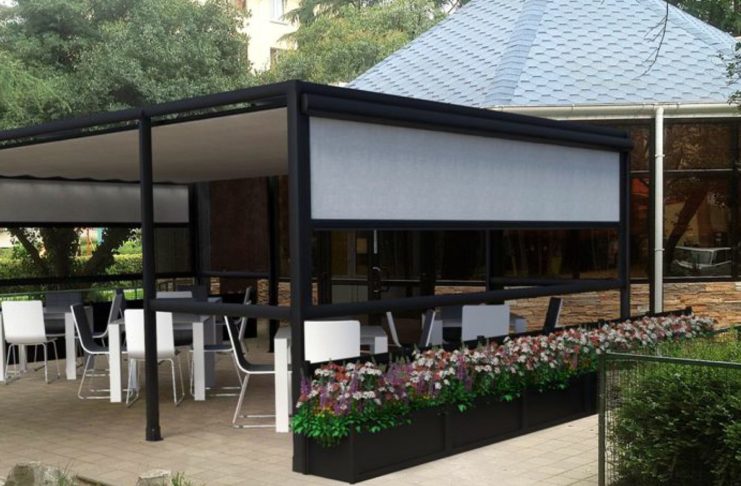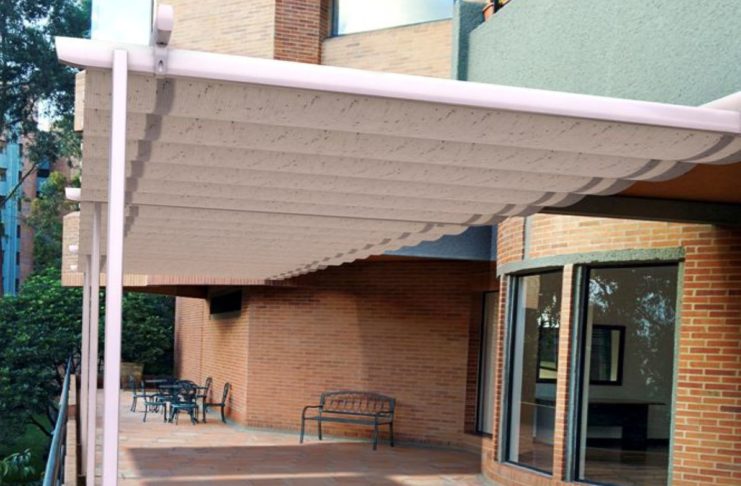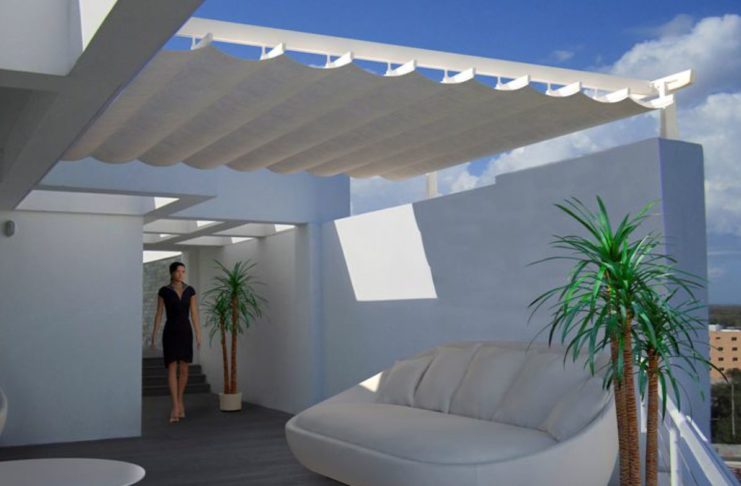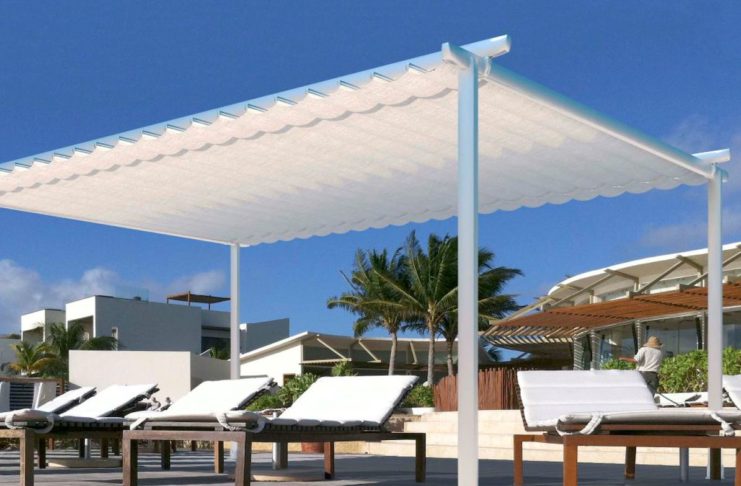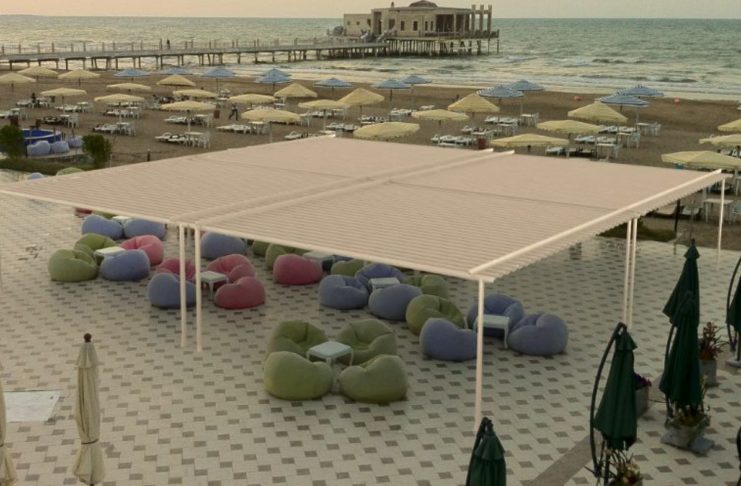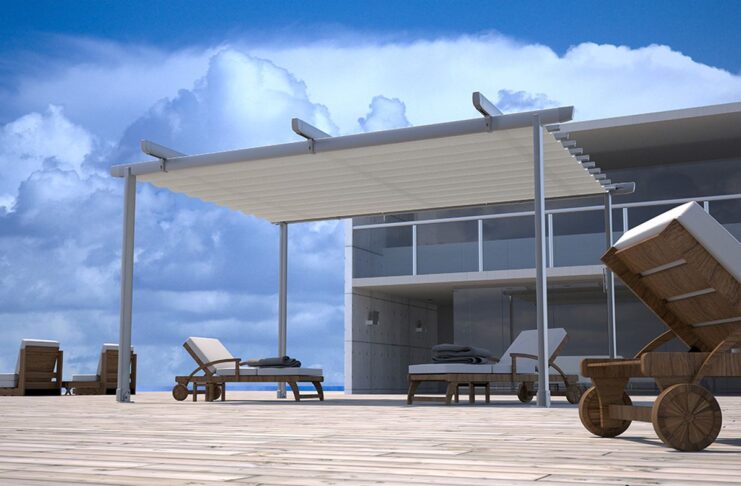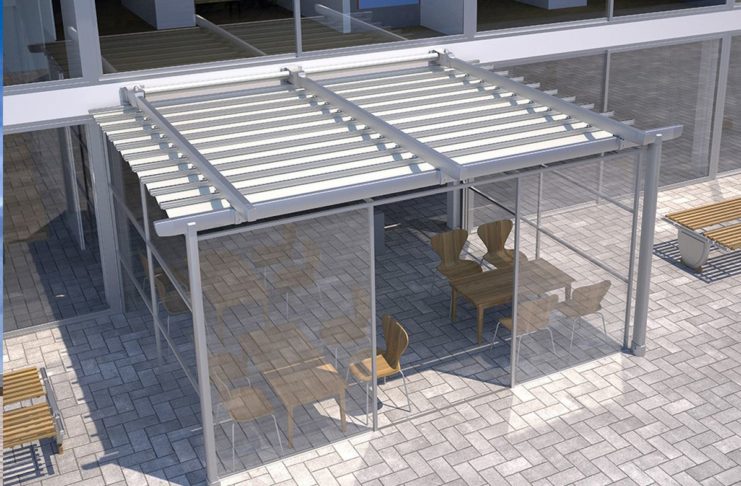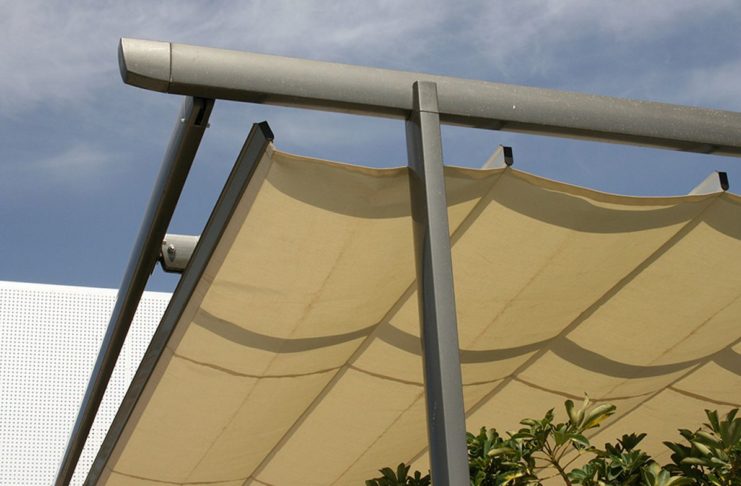 PRICING
Pergolas are individually priced. Please contact our office.