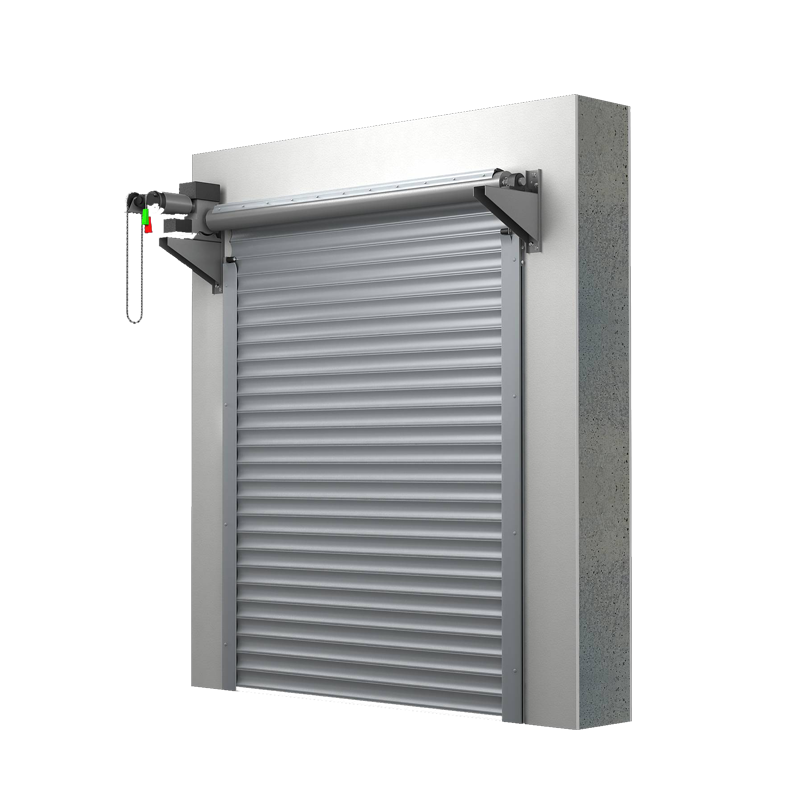 BPR / KNS industrial gate on a fixed console can be installed in both existing and newly built facilities. BPR / KNS gate is controlled by a switch located inside the building. Depending on the needs, you can also use radio control or other selected combinations of control devices, increasing the comfort of use.
In accordance with the applicable standards, the industrial door is equipped with following types of security as standard:
– safety brake, which protects against self-unfolding of the door curtain;
– closing edge protection to prevent crushing of the unfolding industrial gate curtain;
– a set of photocells, that reacts to movement in the gate's light – this allows the gate curtain to stop or return under the influence of this movement;
– emergency manual drive, enabling opening or closing the gate with a crank or chain in the event of a power failure.
A large selection of colors in the standard palette allows meeting the needs of the most demanding customers. Color layers are made by powder coating.
ASK ABOUT THE PRODUCT
Are you interested or have questions about this product? Call us or send a request for a quote.
Artur Zimoń – (+48) 694 588 355
e-mail: a.zimon@sigma.sanok.pl