A FEW WORDS ABOUT ROLLING GATES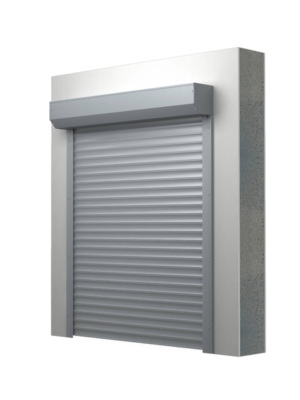 There are many types of garage doors including: roll-up, sectional and up-and-over gates. Choosing the right one depends primarily on what our product requirements are. If the gate should have, for example, an electric drive and take up a minimum of space, we should decide on a rolling gate. The roll-up door is so universal, that it can be installed both in existing objects and those under construction. Its special advantage is space saving, because the door works in a vertical plane.
It will be appreciated primarily by people, who don't have a large driveway in their home space or who park their car directly from the street. Raised curtain of gates don't limit the visibility, which significantly affects the safety of person driving the car. Rolling gate – is not only convenient to use, but most of all safe. Electric drive use enables the use of remote control. Radio control allows you to open and close with the remote control, without leaving the car. This solution will work in the evening, rain and winter. Gate is equipped with a protection in the form of an inertial brake. In addition, a number of security devices can be used in the gates, such as photocells or a closing edge protection. Profiles, which the armor is made of, are characterized by good thermal and acoustic insulation.
ESTHETICS:
As an important architectural element, the gate should harmonize with the building facade. Thanks to the selected colors and aesthetic appearance, it can perfectly emphasize the house and garage facade.
COLORS OF GATE SLATS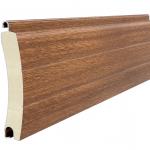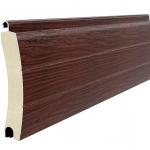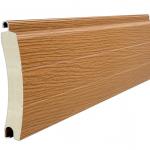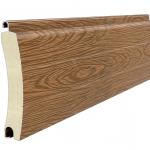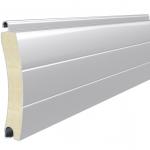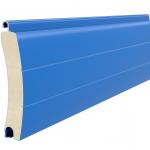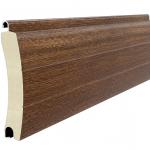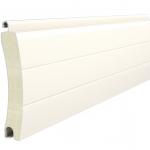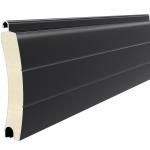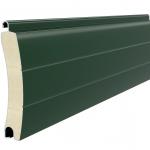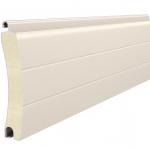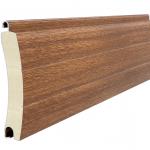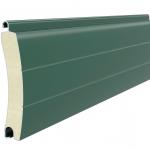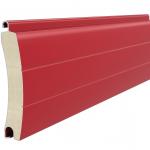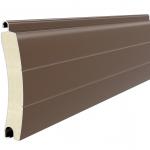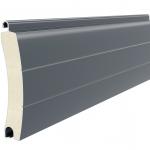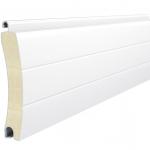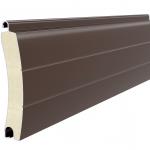 SECURITY:
Rolling gate is a safe solution in every way. Armor made of PA 77 profiles is resistant to mechanical effects, and the solid guideways make it difficult to tear out.
As standard, regardless of the gate size, it's equipped with an electric drive. Drive electromagnetic brake together with blocking hangers, effectively prevent any attempts to undermine the armor. In accordance with applicable standards, basic is protection against crushing with a closing gate. If there is an obstacle in the photocell's area, the gate will stop immediately. Additionally, in larger gates, we recommend the use of an additional brake to prevent a sudden fall of the curtain in the event of a gate failure.
GATE PROFILES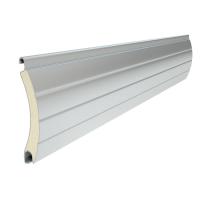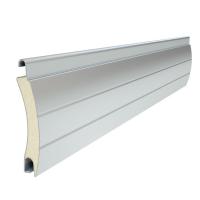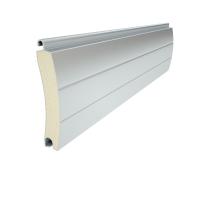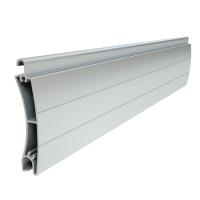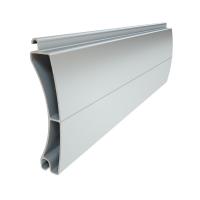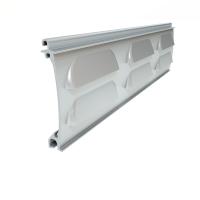 AUTOMATICS:
The rolling gate must have an electric drive.
As a manufacturer of TUSSO roller shutter and rolling gate drives, we can provide you the lowest drives prices, which, in combination with a key or remote remote control, ensures high operating comfort. Radio control allows you to open and close the gate without leaving the car. Additionally, with the use of our automation, you can create a key or radio group control of roller shutters.
ROLLING GATES SYSTEMS:
ASK ABOUT THE PRODUCT
Are you interested or have questions about this product? Call us or send a request for a quote.
Artur Zimoń – (+48) 694 588 355
e-mail: a.zimon@sigma.sanok.pl